As hard as qualifying for a loan to buy your first investment property is, making that investment profitable is more than twice as hard. Over half of the equation for succeeding with any investment property is about how you manage the property.
Poor management is the number one reason why property investors fail. Yet this is often the last thing people think of when buying an investment property. Most newbie property investors assume they can easily manage their investment until they try to do it.
That is because there are at least four dimensions to managing a rental property effectively:
You must have the skill to oversee the maintenance and repairs of its physical structures.
The competence to manage every aspect of the finances is essential.
It requires a level of interpersonal relationship skills to find and keep the best tenants.
You should have a fair amount of marketing savvy to promote the property successfully.
Owning an investment property is not just about buying a property and collecting the rent every month. There is a lot that goes into making that investment work. Because of this, many property investors opt for the easier option of hiring a property manager.
Why property investors hire property managers:
There are several reasons investors feel like they need to hire a property manager. Common ones include:
To avoid the hassles of dealing with tenants and employees.
They do not want to be involved with maintenance issues.
Their portfolio of rental properties has grown beyond what can be managed by one person.
They want more time to do other things.
They live at a far distance from the property. As such, overseeing it becomes a rigorous task.
They are having challenges wading through rental property laws and regulations.
But whatever the reason a property investor has for hiring a property manager, the goal is always the same. The investor wants the property manager to maintain the asset more efficiently, reduce the property's operational costs, improve its market value and stabilize earnings.
It is necessary to have a process for assessing managers' competence before hiring them. That is because not all property managers possess the know-how to oversee a profitable investment property.
As an investor looking to hire a property manager, what are the criteria you should use for qualifying property managers before you hire one?
1. Keep it local
Restrict your search to local companies. Effective property management requires a property manager to visit the property at short notice and odd hours. You may have the temptation of looking for a regional company, but that is not a good idea.
2. Categorize according to services offered
There are different types of property managers, and not all of them have the know-how and tools to manage your specific property. Look for a property manager with experience handling your type of property.
3. They must have proven experience
Choosing a manager who has been around the block for a long time is vital. Mastering several aspects of managing an investment property requires time. For instance, it takes constant exposure to different types of tenants to master tenant screening. As a part of gauging the manager's experience, you want to know how many properties they have under management.
4. Check license, permits, affiliations, and insurance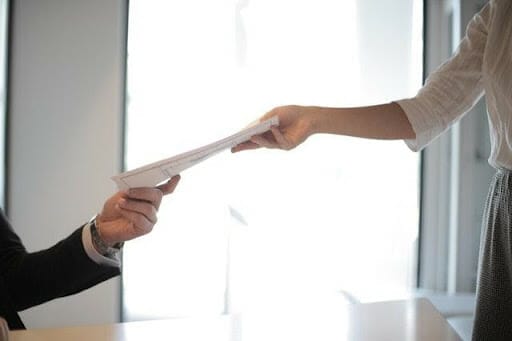 The manager should be licensed, and licenses should be up to date. They should also have affiliations with recognized property management organizations in Canada. We recommend that you also look at their compliance with relevant laws and regulations governing the administration of rental properties. Most importantly, it should include the property manager's insurance status.
5. Examine the property management agreement
A sample of the company's property management agreement will give you an idea of their fees, owner's responsibilities, contract duration, significant clauses in the agreement, and other details of how the property manager operates.
6. Check how their properties are performing
If they are profitable, a property manager will have no problem with letting you review the statistics on the properties they are managing. Crucial statistics to look at include; vacancy rates, tenant turnover rates, percentage of rent delinquency, the average length of occupancy, etc. It should also include data on taxes.
7. Check their reputation
You can obtain this information by looking for online reviews and asking the company for references. References should include old tenants and some of the property manager's current clients. Checking employee reviews can be helpful too.
8. Look at their marketing processes and tenant relationship
You can get a lot of insight into their systems and level of thoroughness by looking at vacancy postings, brochures, and marketing materials. Also, check the materials they give to new tenants to gauge their level of professionalism. Another place to look is their systems for attending to tenant complaints.